today i released a new huge tits photoset called Beshine showing her giant tits at Mallorca. i found this lovely location on one of my last trips to this beautiful spanish island and this time i was there to watch this amazing sunset… and to do some photos for you 🙂
these are two sample pictures from the gallery at the members area of my website.. let me know if you like them and click one of the social network buttons down below, or leave a comment on my blog. i always love to read your comments !!!!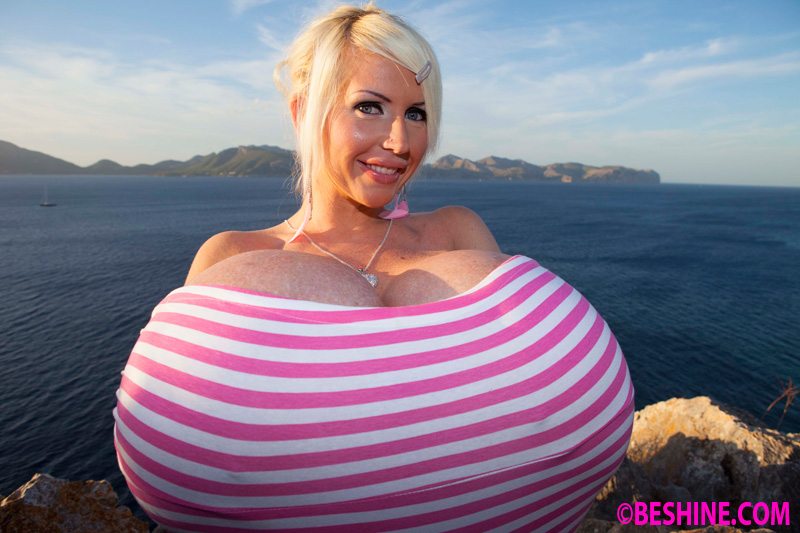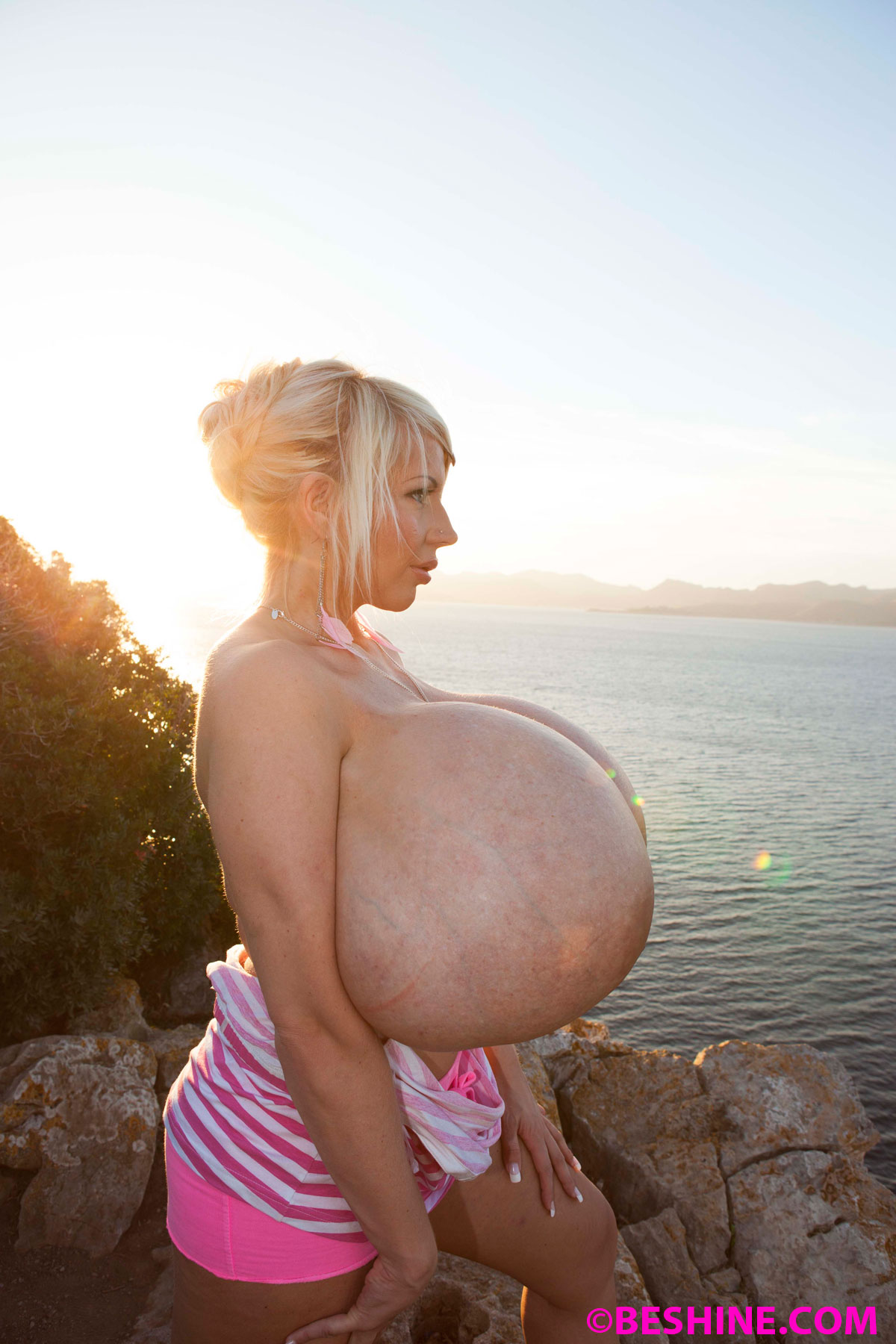 so, at the moment i'm on vacation at mallorca and i'm really enjoying my stay. the weather is great every day and i can swim in the pool. of course without a bikini because i had no luck finding one that fits. that sucks. i think its time again for some custom made ones. mmhh, or should i wait till after my next breast boost ?? mmhh, topless swimming is great too, so my breasts have more space to move. and when i'm bathing at the public beaches, the reactions of the people were very friendly.. i think some of them were happy that i haven't found a bikini that fits!!
i wanted to fly home this thursday, but it is so amazing here that i have decided to stay a little bit longer… 😉 i have some exciting places on my list i want to visit here.. but i will tell you in the upcoming updates
i hope you are having a great week!! sunny and topless big boob hugs from Beshine 🙂