Hi everyone, as a special for the 10th anniversary of my website this year I have great news for you !
I am offering private one to one Skype Sessions for those who want a more personal way than photos and videos. Just you and me and the largest augmented breasts in the world plus my huge butt implants !
Of course you see me topless and a lot of skin during the sessions, if you like 🙂
Watch me bathing, showering, relaxing in bed with my massive boobs and my big butt, trying on different outfits and bras, bikinis, using oil or lotion or watch me do things where i am handicapped because of my big breasts which are often in the way like putting on shoes, cooking, watching tv, watch me playing video games and a lot more. Of course, when you just want to talk about massive breasts or other things, let me know what you keep in mind.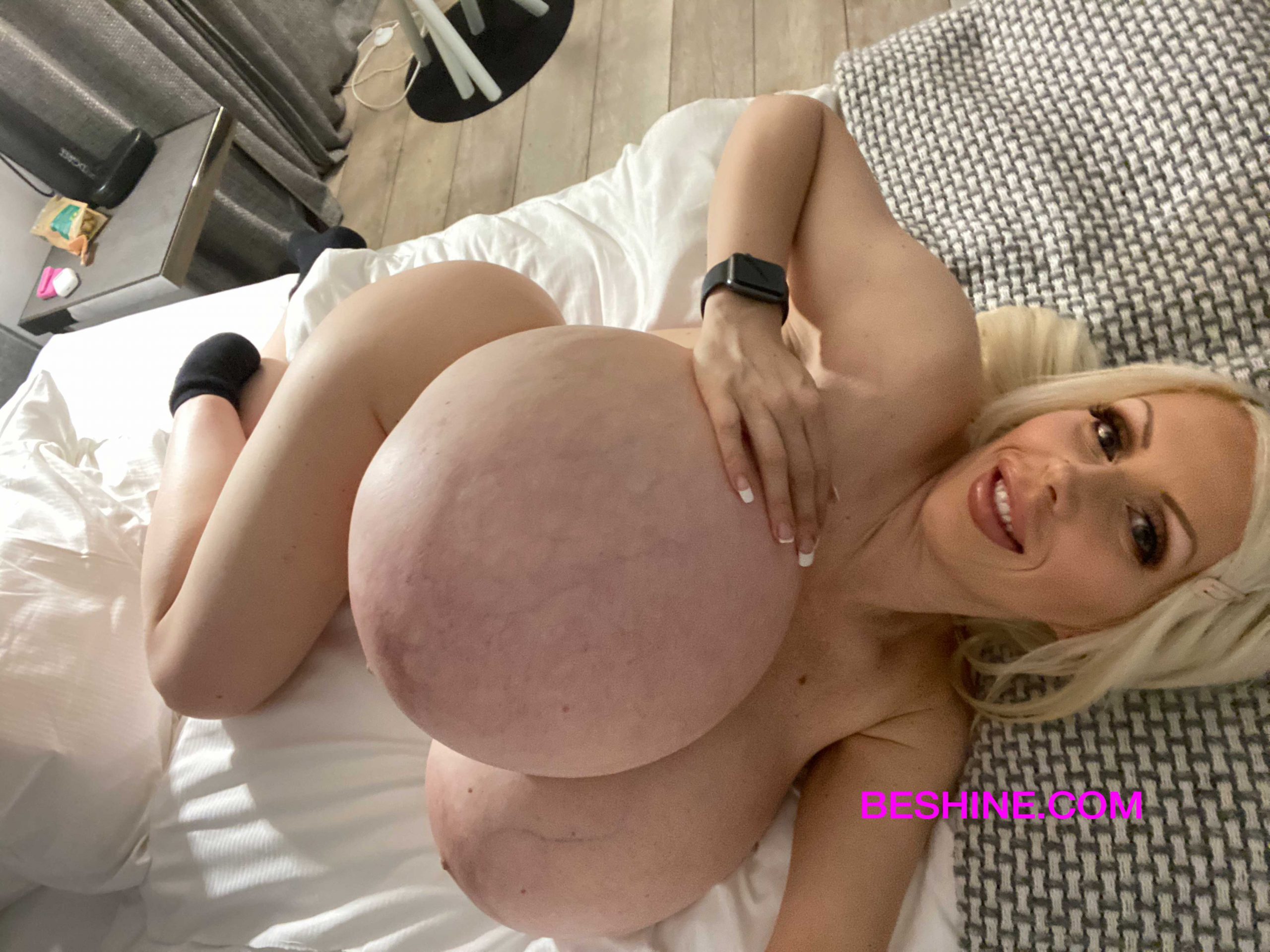 Here are my special rates which I offer you for a limited duration:
30 minutes 150 US Dollar
60 minutes 250 US Dollar
Longer sessions are also possible, drop me a line and I will make you a special offer.
So, if you are interested in a 1 to 1 Skype Show with me then schedule your time by sending me an email with "Skype" in the subject to the following email adress:
Please do not forget to write what kind of Skype Session you are interested in and which day and time you want to do it.
Worlds biggest boobs hugs, Beshine