just released a new update for the members of Beshine.com. it's a new huge boobs photo collection and it's called Beshine and her gigantic tits in a stretchy pullover. these are two preview photos for you ! please let me know if you like them and leave a comment here.. i always love to read from my fans here on my blog !!!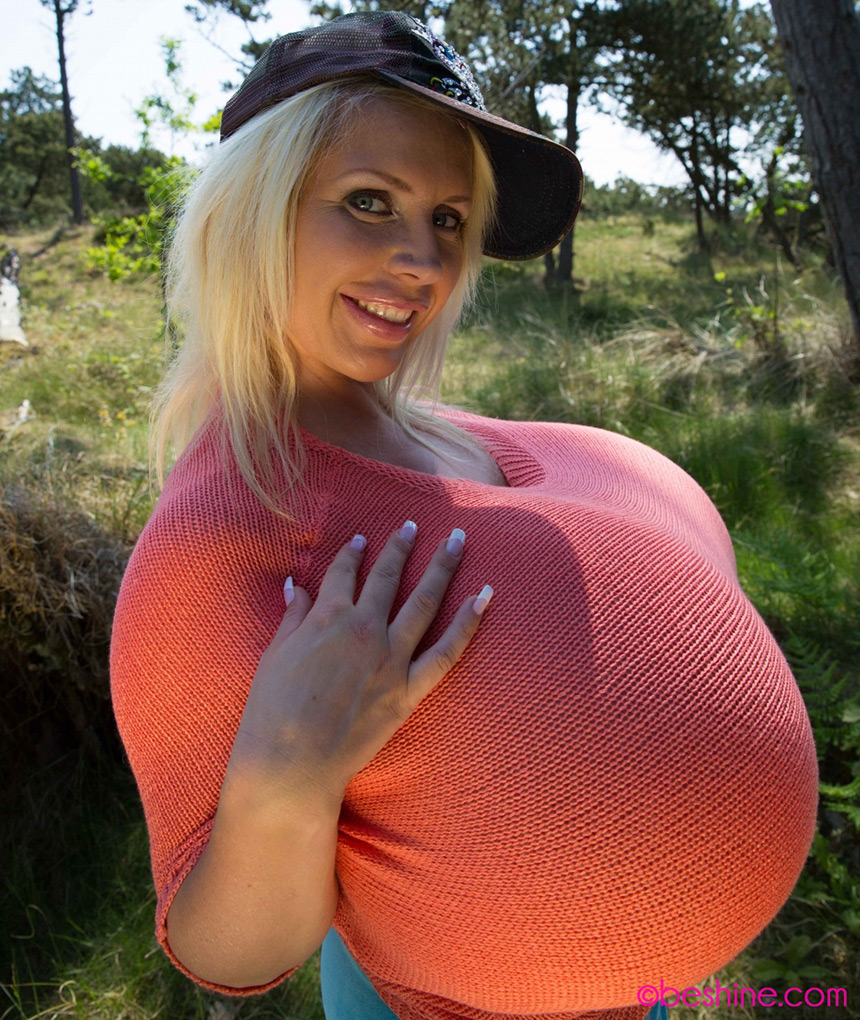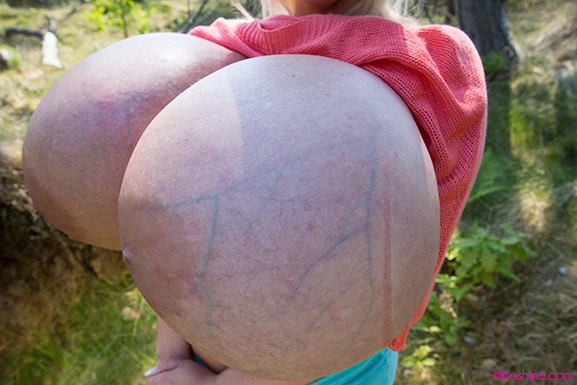 hey.. !! in germany the weather is really great at the moment, which is no standard.. i remember german summer with lots of cloudy and rainy weather. i think everyone who is living in germany knows what i'm talking about 😉
but i'm also looking forward for my next vacation in august. i will go to ibiza. it's been a while that i was there. if you are into electronic music it is a great place to go because ibiza has some really great clubs and beach clubs. of course the island has a beautiful landscape too and i always like to see some points of interests. i am very excited and definitely looking forward to it. i think the only problem is to get some new bikini tops that fit but i already have contacted my bra designer for some custom ones.. i hope that she has completed the bikini tops in time.
last week i was shocked because my computer crashed.. this was really a pity because it was the one where all the video editing work is done with.. maybe all the heavy and massiv tits content was too much for the cpu etc LOL thankfully there's a great local dealer which gave a really amazing consultation. so, the good thing is, editing all the giant boobs high definition video content is faster now because the new computer is much more powerful.
ok.. thats it for now. wishing you a relaxing sunday and i hope you all have an amazing summer time. lots of gigantic tit hugs and sunbeams, Beshine 🙂