hello people, after a long time i am posting a new blog entry to my blog. i took a break from the world wide web because the internet, especially social platforms, forums etc. are toxic. i have read a lot of disrespectful things regarding my person and my website project and other things. My time is just too valuable for me to spend even a second with such negative things.
but now on to the positive things. i have uploaded some new pictures to my website and i have two preview photos from the new photo set autumn season and biggest boobed blonde beshine walks through the forests for you. in the members area you can find the pictures in full resolution, of course. i hope you like them 😊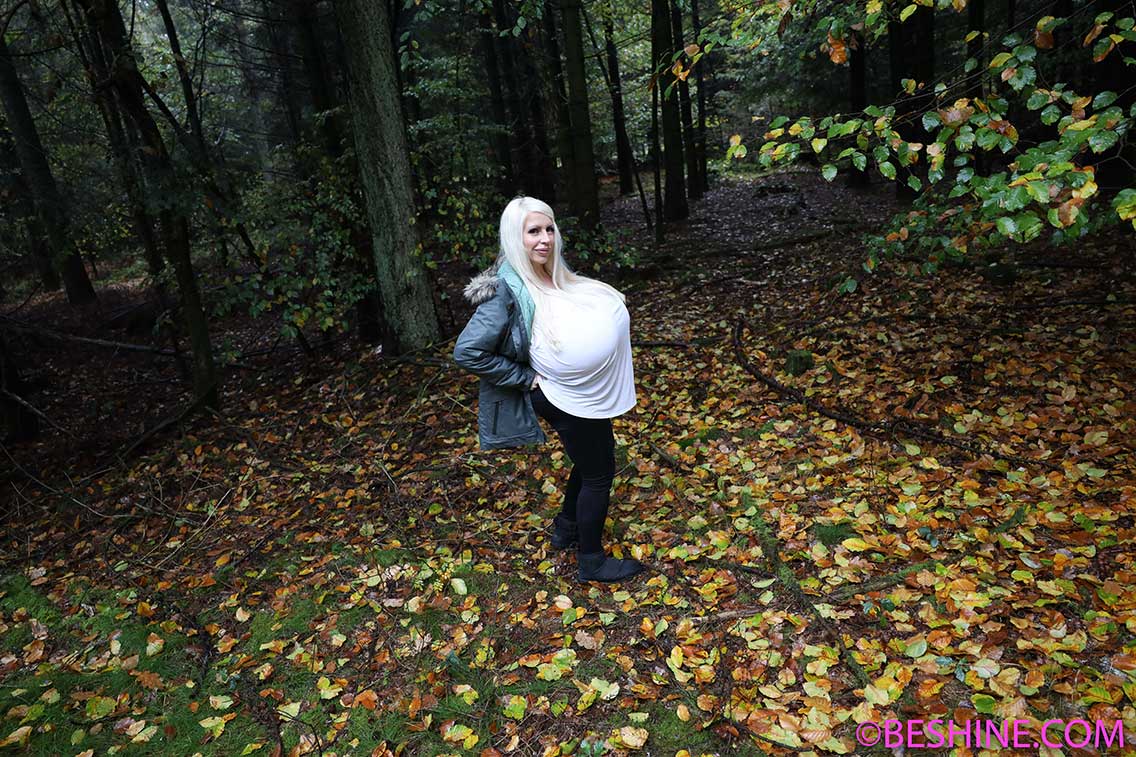 with 4k uhd video of the largest and biggest augmented breasts in the world i also released a matching video to the members area of my website. of course in 4K quality ! you will find a little preview of screenhots here.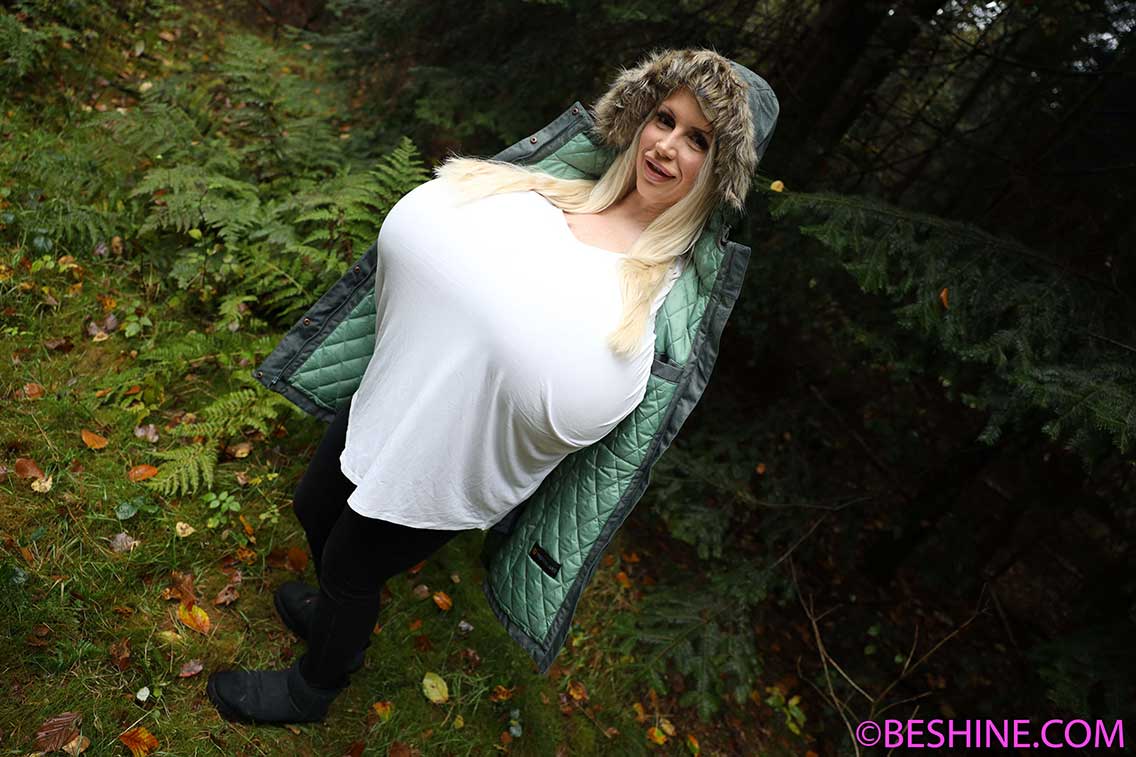 as you can see, the autumn time has started in my home country, germany. what does that mean ? summer is over and the weather is getting colder which means jackets and coats are worn again. of course i can't close jackets and coats, you know the two reasons for that. but that also means that i need now warm and cuddly sweaters again so that it will not be so cold for me at the front. by the way, a really great side effect with the gigantic breasts i have is, i never get wet feet when it rains outside. it is clear to see why 😄
and something i would like to tell you as well. i recently baked apple pie from self picked apples. you can't even imagine what the kitchen looked like. what a giant mess 😂
i'm constantly bumping into things with my gigantic breasts. i have been very careful not to knock anything over, but the dimensions of my largest augmented breasts are just so enormous – baking and cooking get out of control over and over again 😉😄😂
so guys, that's it for moment. we will hear from each other again soon. i wish you a nice day and a lot of biggest and heaviest boob hugs, Beshine 💋