Beshine and her magnificent monster boobs is the new giant juggs photo gallery of Beshine and her beach ball sized tits. The busty blonde with the enormous knockers is wearing a super tight pink top  and is having a lot fun with her humongous melons !
i'm posting a sample image for all my blog readers and followers. let me know if you like and leave and comment here 😉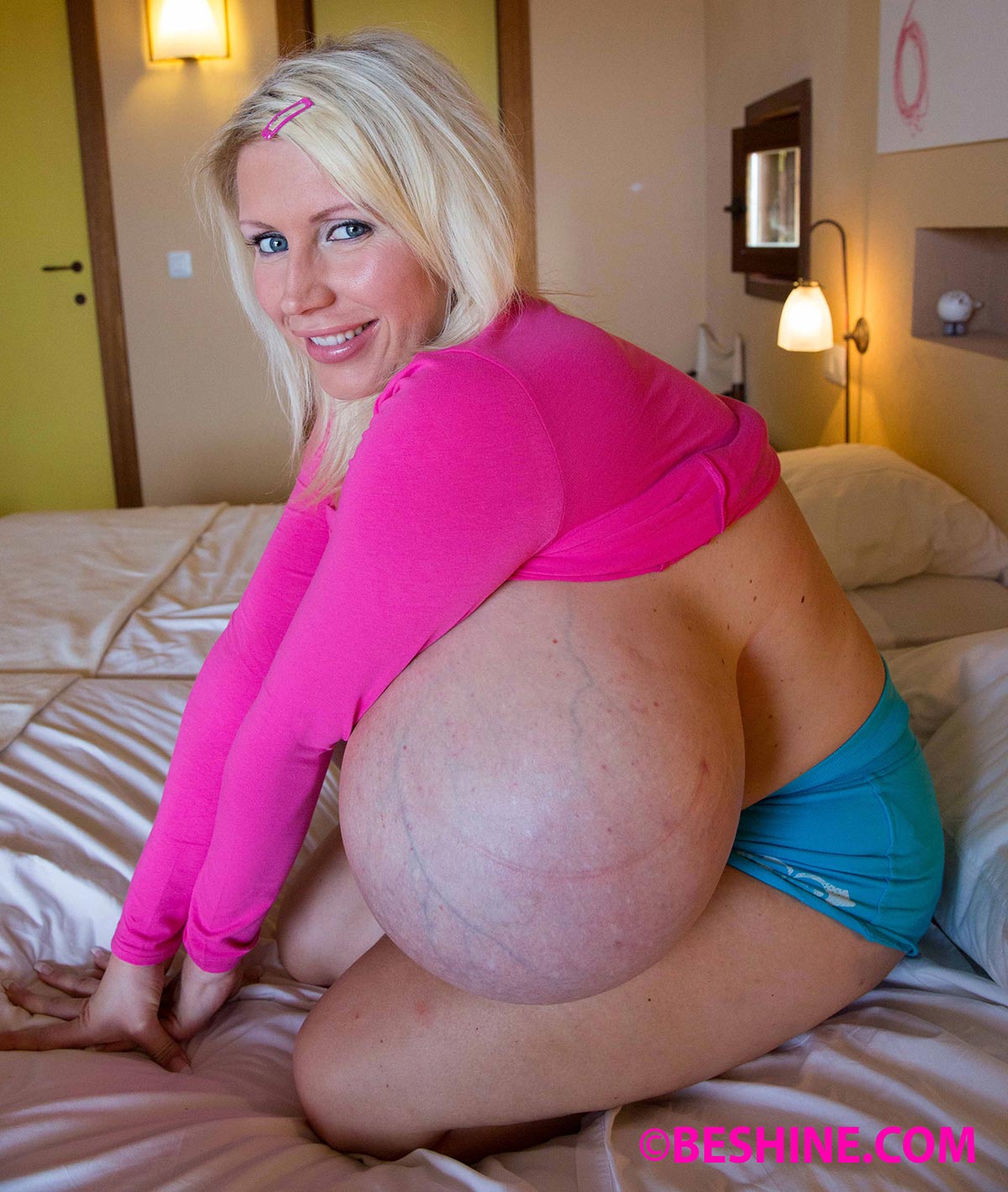 some of my fans asked how i tie my shoes. mmhh.. i think this picture shows you that it isn't possible anymore to tie sneakers and shoes for me because my massive breasts are still in the way.  some people maybe think the sheer size of my tits brings too many handicaps in my everyday life, but hey.. having big boob problems is amazing 🙂
have a great day and mega melons hugs from, Beshine !