i just updated the huge boobs snapshot category on my website. today was snow, so i was out with my dog (she loves snow) and my amg suv and had a lot of fun ! these are candid picture of me in my private time. many of you asking for that, so no make up etc 😉
these are two preview pictures from the new CANDID LARGE BREASTS PICTURE GALLERY for you !!!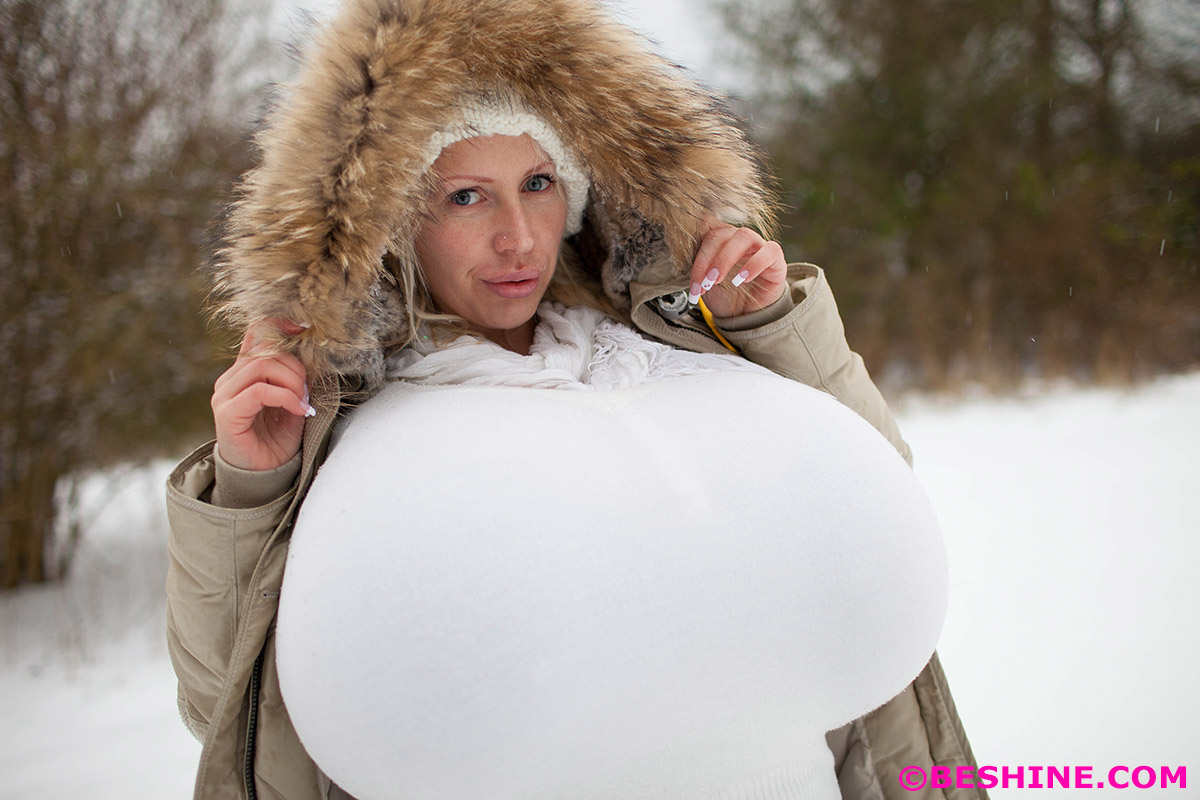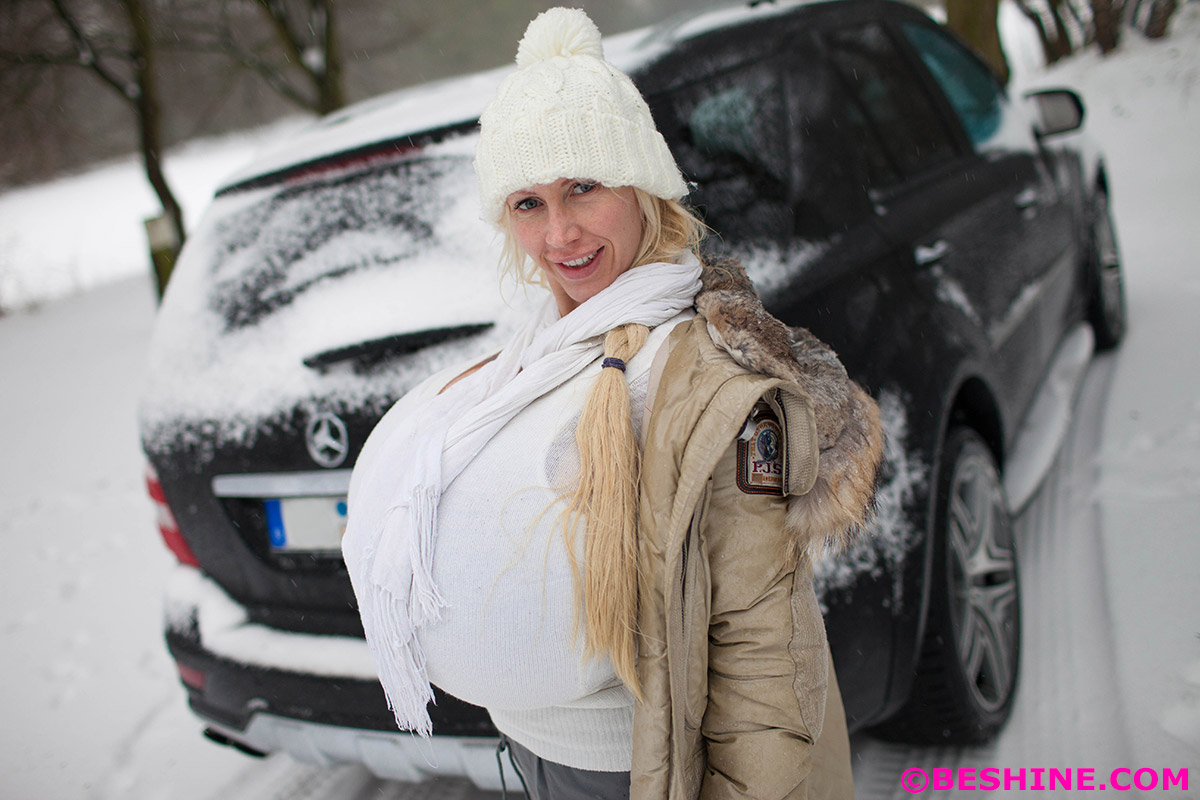 WOW.. christmas time is running so fast. at the beginning of december i came back home to germany from my booty augmentation. after that i was in recovery mode. everything was a little bit slower and much more exhausting this time because i had a lot of pain. and having these massiv breasts didn't make it easier..
but every day it was getting better and better. yet, i hobble a little but the pain has gone. my doctor told me, maximum 4 weeks from now and i'm totally recovered. sounds great, YES !!! butt enhancement with silicone implants under the muscle is really extreme compared to other surgeries.. but, i wanted a fake booty so i had to take the deal 🙂
today on sunday the 4th advent i was decorating the christmas tree. that's not so easy when you have attached two extremely gigantic and oversized xmas globes to your upper body LOL
but i'm ready now for tomorrow's christmas eve. christmas is a celebration of love and i'm celebrating it with my hubby, my dog and my family. i'm really thankful for that!!
i wish you and your beloved ones a great christmas eve & time too. relax! no stress. and many many thanks to everyone who send gifts and christmas cards, mails and wishes to me. i really appreciate, thank you so much ! and of course everyone who bought some of my personally signed photos and posters from my shop !!
kisses and boobie hugs, Beshine.. Merry Christmas  ❤