hi sweeties !! hope you had a great week. mine was very busy but also exciting 😉 on tuesday i was "Spargel stechen" (thats what its called in german) which means, i drove to the country and got some asparagus. normally i'm not so much into cooking, but i had to try this for myself. so the menu was, asparagus with potato, ham and hollandaise sauce. my guests said it was so delicious.. so, i was very satisfied. ok, after finished eating i realized my cleavage was full of hollandaise sauce, but that happens because i have to sit far away from desk because of my boobs.
thursday evening i felt really bad because i had a terrible headache. i put on a yoga face mask and tried to relax a little bit, but that didn't help.. so i went to bed really early and today i'm feeling so much better again.
it's friday, so today i posted a new snapshot gallery for the members of my website. you can see me getting my nails done. since some month i'm wearing longer nails then before which i really like, but the negative site is, that long nails brake so much faster… thats a little bit annoying because i have to go more often to the nail designer..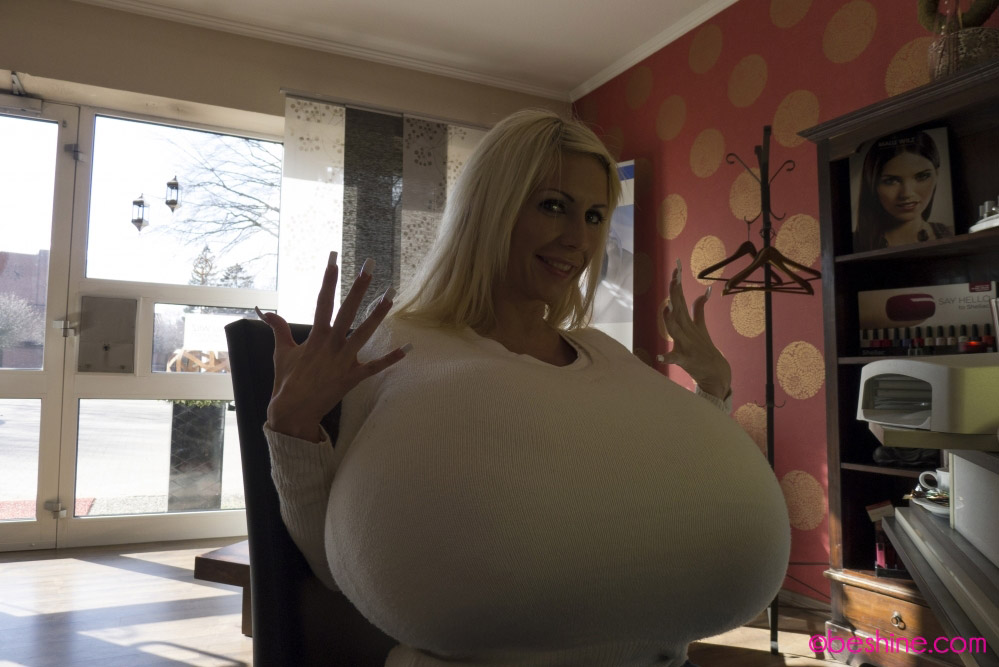 ok sweeties, i hope that you all will have a great weekend !! take care and talk soon!! huge breasts hugs 😉
PS: you can see me online this weekend doing webcam shows on camliveportal.com and having alot fun with my giant tits !!!